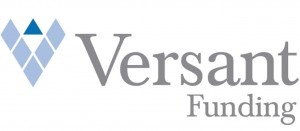 Working Capital Financing
Non-Recourse Account Receivable Factoring
Funding from $50k to $15 Million per month
No Personal Guarantees
Most Industries are Eligible
Up to 100% Customer Concentration Permitted
Proposals Issued in 24 hours
Funding in as few as 3 – 5 Days
Bring us your bank declines and work-outs
"We Fund the TOUGHEST Deals"
For Details Contact
Chris Lehnes
203-304-9527
 _____________________________________________________
Versant Funding provides non-recourse account receivable factoring solutions for small to medium sized businesses. By accelerating cash flow, we help our clients increase sales and profits while reducing write-offs. With deep experience in factoring, Versant combines a creative approach to solving cash-flow problems with prompt funding and total account transparency.
Versant Funding provides liquidity solutions to companies in need of immediate working capital. Our team combines years of financing experience with a commitment to providing hands-on, responsive service and complete transparency.
We are acknowledged experts in non-recourse factoring, the long-established approach to obtaining working capital through the sale of a company's accounts receivable invoices. We offer full-notification, non-recourse factoring. This means that account debtors – the customers of our clients – are notified to pay Versant directly, and we assume the credit risk of non-payment. For clients, this approach reduces risk and allows for fast funding.
The Versant difference
We understand that when companies need working capital they need it quickly. That's why Versant provides prompt funding, often within one week of initial contact by a prospect. For ongoing clients, funding is generally provided on the same day that accounts receivable invoices are received.
We deliver timely funding through a proven account management approach that emphasizes personalized service and open communication. Each client is assigned to an experienced Account Executive who handles all aspects of the relationship. Clients receive up-to-date web-based reports that enable them to monitor the performance of their accounts receivable. This ensures complete transparency, allowing clients to plan for future growth while promoting a sprit of true partnership.
Versant works directly with companies seeking financing and through qualified financial brokers. Either way, our highest commitment is to provide fast turnaround, personalized service and complete transparency
We work with B2B businesses in a wide variety of industries including manufacturers, wholesalers, distributors, consulting firms, staffing companies and the garment and furniture industries, among many, many others.